---
Thank you for tuning in and welcome to SERVE's podcast series. Located at the University of North Carolina Greensboro (UNCG), SERVE has over three decades of experience working with educators and policymakers to provide high quality research, evaluation, and customized support that drives positive educational outcomes for all learners. Permeating everything we do is our commitment to engaging collaboratively with our clients to do high quality, important and useful work – always with the lens of equity.
SERVE's podcasts highlight conversations on various topics ranging from early childhood education to high school reform. View our most recent offerings below.
---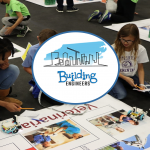 In this podcast, Steve Johnson discusses K-5 (STEM) Education Programs. Steve explains the engineering process, support needed to start STEM Programs, and the annual K-5 Building Engineers Conference. Steve shares the beginning of STEM programs in North Carolina and how teachers and counties can get involved in STEM programs. Steve offers insight into how the Program uses equity to make STEM programs accessible to students and districts. Listen to the podcast.
---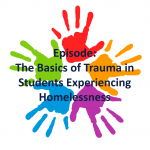 In this episode, Jan Moore, Director of Technical Assistance for the National Center for Homeless Education (NCHE), discusses the McKinney Vento Homeless Assistance Act and resources available to children and youth who are experiencing homelessness. Jan shares her passion for the work she does in helping to equip others to become knowledgeable advocates for children and youth experiencing homelessness. Listen to the podcast.
---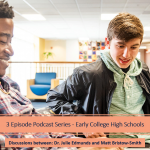 Listen to the 3-part podcast series featuring Dr. Julie Edmunds, Executive Director of the Early College Research Center at UNC Greensboro, and Mr. Matt Bristow-Smith, Principal at Edgecombe Early College High School. The episodes broach the topic of Early College High Schools using an equity lens, giving insight into the rights of all students to have an equal choice and voice to excel in an Early College High School environment. All three episodes provide a rare opportunity for two experts, a researcher, and a practitioner, to offer insight into the topic of Early College High School. Listen to the podcasts.
---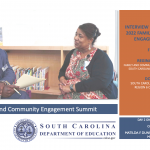 The 2022 South Carolina Family and Community Engagement (FACE) Summit was a two-day event, the first day was online while second day was held in person. The first day was a collaborative community-based online event between states, districts, and schools. Day Two spanned the state of South Carolina from the Midlands to the Savannah River onto the Low Country. The Low Country of South Carolina is where Regina Thurmond, FACE Liaison for the South Carolina Department of Education, and Don Doggett, South Carolina SEA Principal Liaison for the Region 6 Comprehensive Center (RC6), discussed the Summit's highlights, impacts, and successes. Listen to the podcast.