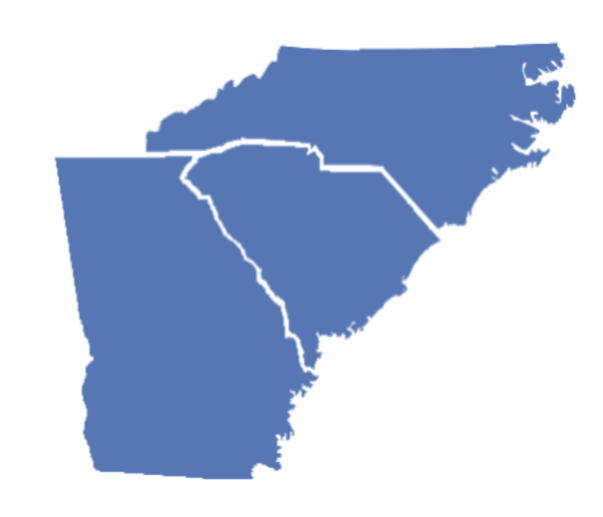 The SERVE Center will operate the Region 6 Center (RC6) to provide intensive, capacity building services to Georgia, North Carolina, and South Carolina. SERVE outlines a Five-Year Plan based on identified needs in the three states.
SERVE will provide "intensive" capacity building services to state education agencies (SEAs), local education agencies (LEAs), and others to address four High-Leverage Problems:
1. Statewide Systems of Support to Low-Performing Schools
2. Support to Rural Schools
3. Equitable Student Access to Effective Teachers and Principals 
4. Positive School Climates through Student Supports and Family Engagement Interventions 
The fifth area in the Five-Year Plan is support for the National Center's "targeted and universal services" to SEAs, REAs, LEAs, and schools.
The intended clients in Georgia, North Carolina, and South Carolina include: (1) schools and districts that have high percentages or numbers of students from low-income families; (2) LEAs and schools who are implementing comprehensive support and improvement (CSI) or targeted support and improvement (TSI) activities; and (3) rural schools and districts.
For more information about the Region 6 Comprehensive Center at SERVE, contact George Hancock, Executive Director of the SERVE Center and Co-PI for the RC6.