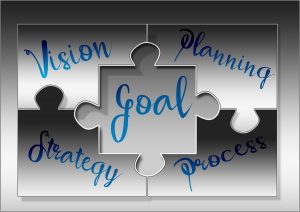 SERVE's facilitation services enhance clients' internal capacity to use research and data to inform strategic planning and decision-making.
SERVE has worked with state departments of education (SEAs), local education agencies (LEAs), institutes of higher education (IHEs), and non-profit organizations (NPOs) to facilitate strategic planning.
SERVE uses a collaborative approach to first understand the client's intended outcomes before developing a plan for assisting the client in identifying needs, defining problems, gathering resources, and mapping out strategies to meet measurable objectives. 
For more information on strategic planning, contact: George Hancock.